411883 Visitors
An oasis near to you!
Inportant Information More... x
General Information

Grutas Tolantongo is an ecotourism park that offers natural attractions such as: caves, steam tunnel, Rio thermal water, Pools of different depths, thermal pools, waterfalls, suspension bridge (viewpoint), hiking, camping areas, zip line (extra cost ) and majestic landscapes.

The entrance fee to the park is $ 120 pesos per person in regular season and $ 140 pesos per person in holiday season and bridges. The entry will include all of the above attractions, except the zipline ($ 150) MXN.
Children older than 5 years are charged the full ticket, under that age do not pay.

seniors INAPAM credential holders pay only 50%.

It is important to note that the cost of the ticket already includes the two areas of the park area the "cave" and area "paradise".

The ticket is for 12 hours, not 24, is from 7 am to 8 pm.
Do you handle packages?

By the time we inform you that we do not do any kind of package, all sold separately, you can see all costs here See rates...
Lodging options:

We have three sections of hotels, plus large areas of cam

We do not make reservations by phone, the attention is direct on the premises of the place.

If you come from Sunday to Thursday in low season we can guarantee room availability, on Friday and Saturday entire sections of hotels fill up, you are advised to arrive on Friday early, preferably before noon but availability is not guaranteed.

Here you can see the variety and costs of hotel rooms. See rates...

In the case of the camp, you can bring your own equipment or you can rent one at the same place. You choose the area, we will install your tent.
What I can do if I can not find any rooms available?

The option should not reach Rooms is the camp, here is the house rent campaign, he sold blankets, mattresses, inflatable mattresses, plus wood for your campfire. The area is very safe and has services of showers, dressing rooms and toilets, plus there are restaurants fences.

The campground is on the riverwalk thermal water so the experience is unique.
What you need to stay?

By staying either in camp or hotel you need to pay admission tickets to the park the day you sore and also the next day, that is two tickets per person plus the cost of the room or rental tent, which entitles you to stay in the park two days and one night. If you want to stay longer need to pay their tickets for each day of stay.
What forms of payment do you accept?

CASH: All payments are made in cash and in Mexican pesos.
Do you do excursions?

Please note that we do excursions, for organizers of trips we offer some useful recommendations.
Discounts and promotions

For tour groups of more than 40 people are made to save 10% on tickets, applicable only at the box office, also the organizer and one other person goes free.

Recommendations for group tours:
To apply the 10% discount the organizer must pay all entries.

If coming by bus, remember that does not go to the park, it is 8 kilometers.

The cost of transportation from the bus stop to the park costs 20 pesos and 20 pesos round back.

The bus parking is free.
Pets Allowed?

By arrangement of civil protection and sanitation, income pet to the park is not allowed. Sorry for the inconvenience.
Are there restaurants?

In the park we have several restaurants, cocktail lounges and kitchens, in addition to grocery stores and souvenir shops.

Service also have showers, dressing rooms and toilets in all areas.
X
From December 17th, 2016 to January 8th, 2017. GENERAL ADMISSION $140.00 MXN
Look at this!
Let yourself be pampered by the whims that nature offers us and go deep to know the places that Grutas Tolantongo has reserved for you and your loved ones. Dare to experience direct contact with nature, finding harmony, relaxation and fun in one of the most beautiful places in the state of Hidalgo.
Helpful information
Check information HERE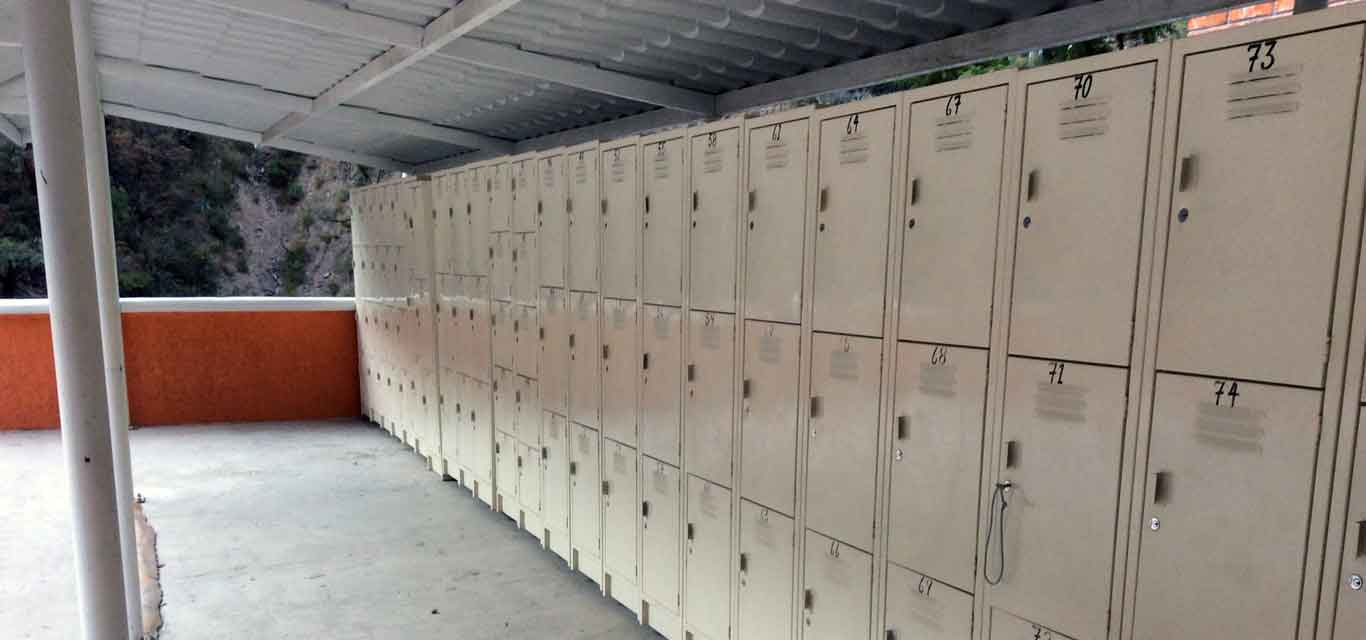 We know it is essential to take care of our belongings and knowing that security goes ahead at all, but it sometimes tends to be messy when you visit the available areas during his visit to Grutas Tolantongo. To do this, we have a rental service lockers where you can store your valuables and be sure they will be safe while visiting the tourist area peacefully.
Ver costo

It is essential for comfort during his visit to Grutas Tolantongo, place your vehicle in a safe and stable area, that will help you have peace of mind that you will be in good space and safe. To this end, each parking Spa We have trained security personnel, who will recommend the available areas to park your car and at the same time will provide total care.
See rates
Being in a natural environment, enjoy the best scenery, have fun with family and hear the lulling sounds of nature is incomparable. To this we may attach a good snack to have complete enjoyment and fun. For this we specifically different fast food areas where you can enjoy a good snack items.
Our products are:
Burgers
French fries
Wings
Tortas
Sandwich
Hot-dog
Hotcake
Prepared chicharrones
Fried bananas
Milkshakes
Orange juice
Fruit water
Chopped fruit cocktails
Micheladas
And more...
With your entrance ticket access...
Contact
Questions, suggestions or complaints? CONTACT US
x
Phone Numbers
San Cristóbal, Cardonal, Hidalgo. More Information
Quality of service